All professionals at Dr. Lisa M. Lester, DDS maintain the highest levels of accreditation and pursue ongoing education to stay abreast of the latest trends in the medical field. Read on to learn more about our staff's experience and training.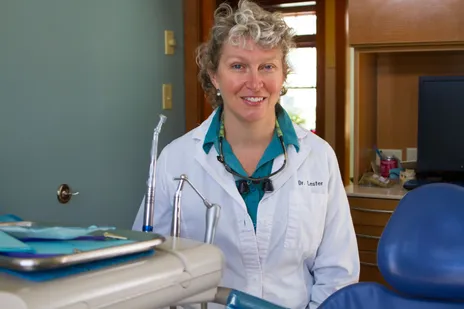 Dr. Lisa Lester, Dentist
Dr. Lisa Lester is a native of Clinton, NY and a longtime patient of her mentor Dr. Marsette Vona. Dr. Vona was an integral influence as a dentist to Dr. Lester and he wrote her letters of recommendation for her to dental school!

Dr. Lester was educated at Clinton Central School, the University of Pennsylvania and completed dental school at University of Buffalo. She completed her General Dentistry Residency at University of Illinois-Chicago at Michael Reese Hospital. Dr. Lester is a member of the American Dental Association, Academy of General Dentists, New York State Dental Society and is the current Vice President of the Oneida-Herkimer County Dental Society.
When not taking care of her patients at the dental office, Dr. Lester enjoys antiquing, gardening and spending time with her family. She is married to Dan Gale and has three children: Fritz, Betsy and Seamus.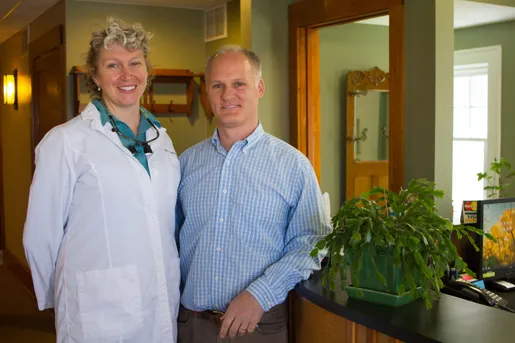 Dan Gale
,
Dental Hygienist and Office Manager
In 2006 Dr. Lester and her husband Dan Gale moved the dental office to 46 Utica Street. They renovated the old Daniel Burdick homestead and converted it into a modern but homey Arts & Crafts style dental office.
Dan joined the dental practice in 2001 when he computerized the office. In 2003 he returned to school to become a Dental Hygienist. He returned to the practice to fill in where he is needed - the front desk, as a hygienist and managing the overall operations of the dental office.